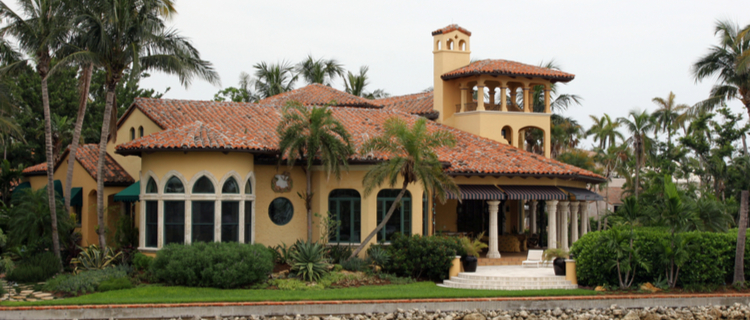 Florida Jumbo Mortgage 5% Down Payment
Florida Jumbo Mortgage 5% Down Payment
Attractive jumbo mortgage rates are available for qualified home buyers in Florida. When the purchase price for a home exceeds Fannie Mae's conforming loan limit of $453,100, there is an alternative program for buyers who desire high loan-to-value financing. First Florida Financial Group offers a 5% down payment jumbo mortgage loan.
Using an array of creative tools, a buyer might be able to obtain enough money to secure leveraged financing toward the purchase price of a luxury home. Low down payment programs are ideal for buyers who want to preserve a larger share of their liquid assets. However, many borrowers are largely unaware of programs from jumbo loan lenders that require less than a 10% to 20% down payment to buy a home. We have loan programs that provide a variety of funding options for borrowers who need the benefits of a jumbo mortgage loan.
High net worth individuals, such as attorneys, doctors, athletes and self-employed professionals are using our lending services to get some of the best jumbo home loan rates in Florida.
As a reputable mortgage provider, we have the expertise to provide wise financing strategies for borrowers who need jumbo loan funding for a variety of scenarios. For instance, when a credit score is less than 700 points, conservative lenders may issue a loan denial for a jumbo mortgage applicant. Quite often, borrowers with a 680 credit score or higher may use our mortgage programs to get a Florida jumbo home loan with excellent rates.
Working with a mortgage company that specializes in securing large loan amounts is recommended for an applicant who is a first time home buyer, has credit challenges, limited reserves, a prior foreclosure or had a bankruptcy less than five years ago.
5% down payment jumbo mortgage loans in Florida are available for up to $850,000 on 1-unit properties, such as condos, single-family homes and townhomes that are owner-occupied Our licensed mortgage loan officers are kind, courteous and professionals. Home buyers are encouraged to work with experienced jumbo loan lenders that display positive local reviews online.
Apply online today or call (877) 424-4562 to speak with a mortgage professional at First Florida Financial Group. We provide fast and accurate quotes for jumbo mortgage rates.