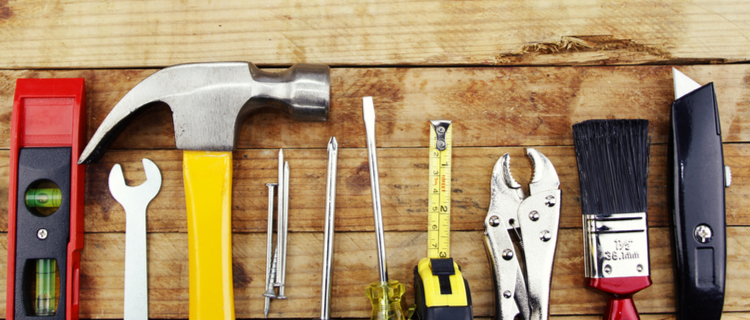 Fannie Mae HomeStyle Renovation Loan



The Fannie Mae HomeStyle Renovation & Rehab Loan enables borrowers to obtain a purchase mortgage or a refinance mortgage for a primary residence, second home or an investment property
DUE TO COVIT-19 THIS PRODUCT HAS BEEN TEMPORARILY SUSPENDED
Fannie Mae HomeStyle Renovation Loan Down Payment Requirements
5% Down Payment for a purchase & 95% LTV for refinancing of one-unit primary residences.

15% Down Payment for a purchase & 85% LTV for two-unit primary residences.

10% Down Payment for a purchase & 90% LTV for refinancing of second homes.

15% Down Payment for a purchase & 75% LTV for refinancing of investment properties.
 Fannie Mae HomeStyle Renovation Loan Property and Borrower Eligibility Requirements
The property must be at least one year old.

Maximum Loan Amount is $484,350 unless county loan limits support a higher loan amount.

Minimum Credit Score 620.

The borrower may not be employed by or related to the contractor or company doing the renovation.

Primary residences, second homes, and investment properties are permitted.

Second Homes and Investment Properties have a Maximum limit of 4 properties with mortgages.

Gifts of equity are not permitted.

1-4 units for primary residences, 1 unit second homes, and 1 unit investment properties.

Condos are eligible.

The maximum Cost of Renovations is 50% of the total appraised completed value.

No Minimum Cost of Repairs.

There are no restrictions on the types of renovations.

A Renovation Consultant (HUD Fee Consultant) must be used to assist with managing the project and draw requests when the repairs or renovations will exceed $15,000, or any structural work is required.

All renovation work must be performed by a licensed contractor.

The maximum loan amount on a purchase is the lesser of the total purchase price plus improvements or the appraiser's "as-completed" value (after improvements).
Fannie Mae HomeStyle Renovation Ineligible Home Repairs
Do It Yourself repairs are not allowed.

Repairs that would require more than nine months to complete or that will result in the work not beginning within 30 days of closing.

Demolishing of an existing home and rebuilding.

Replacement of an old/damaged foundation.
Fannie Mae HomeStyle Renovation Loan Contractor Payment Schedule

 
When the rehab repair costs are less than $15k nothing is disbursed to the contractor at closing. When the borrower signs off that the work has been 100% completed the contractor will receive 90% of the total renovation cost and then the final inspector is sent out to verify all work is completed then the remaining 10% is disbursed to the contractor. When the renovation costs are more than $15,000 the HUD inspector will determine the number of draws the contractor will be allowed.
Renovation Contract Must Include 
Itemize the specific work that the contractor agrees to perform for the borrower.

State the agreed-upon cost of the renovation.

Identify all subcontractors and suppliers.

Include an itemized description that establishes the schedule for completing each stage of the work and the corresponding payments to be made to the contractor.
Fannie Mae HomeStyle Renovation Loan Contractor Requirements
Contractor Acceptance Form must be completed.

Signed and dated W-9.

Certificate of Liability Insurance.

Copy of the Contractors license.

The contractor has been in business for at least 3 years.

The contractor's primary employment corresponds with the work to be completed.

The contractor has completed projects of similar scope within the last few years.

The contractor has experience with projects financed by FHA 203(k) or a Fannie HomeStyle mortgage.

A maximum of five draws is allowed.

No upfront disbursements to the contractor at closing are permitted.

The lender will hold back 10% of every draw request, which the contractor will receive upon approval of the final draw request.

If there is an increase in costs during the renovation period, the amount of the increase must be funded by us or the borrower because the loan amount cannot be increased.
Fannie Mae HomeStyle Renovation Loan Closing Costs & Fees That Are Financeable
Property inspection fees.

Costs and fees for the title update.

Architectural and engineering fees.

Independent consultant fees.

Costs for required permits.

Other documented charges, such as fees for energy reports, appraisals, review of renovation plans, and fees charged for processing renovation draws.

The 10% contingency reserves.
When a property is located, the homebuyer and their real estate professional should make a marketability analysis prior to signing the sales contract and the following should be determined
The extent of the rehabilitation work required.

A rough cost estimate of the work.

The expected market value of the property after completion of the work.

The sales contract must include a provision that the borrower has applied for HomeStyle Renovation financing
Comparing Current Florida Mortgage Rates
Finding the lowest Florida mortgage rate is very important, that's why we've already searched them for you, getting the lowest interest rate possible could save you hundreds of dollars a year and thousands of dollars over the life of your loan. Yes, having us find you the best Fannie Mae HomeStyle Renovation Loan interest rate is a big deal.
Current Florida Mortgage Rates
When you "CLICK HERE" you'll instantly see today's lowest mortgage rates. If you see an interest rate you like, you can click to head straight to get your Custom Rate Quote.
Why Should You Choose Us For Your
Renovation Loan
?
We work for You & Not the Bank.  When working with us, your not "stuck" with ONE bank's restrictive set of underwriting guidelines, which can put caps on your debt to income ratio or require a lot of mortgage reserves! We always seek out the best lender to suit your specific situation and find lenders with the Best Mortgage Rates! Oh, Ya we don't keep bankers hours we always answer your phone calls and text messages in the evening and on the weekends…. because we don't get paid a salary…. we only get paid when your loan closes and most of the time we get paid by the lender and not by you!
We offer the Best Mortgage Rates!
Our "Outside The Box Thinking"  gets a Fannie Mae HomeStyle Renovation Loan approved and closed every day through a variety of unique loan products! One-Year Tax Returns, Cross Collateralizing Properties, Assets as Income, Bank Statement as Income, and No Income Verification Investment Loans. Along with our years of experience and understanding tax returns, knowing what expenses to add back in and how to stretch your funds to pay off debts to reduce your DTI. If necessary, we can try to increase your credit score, then do a rapid credit re-score.
Get Pre-Qualified Fast, see you're credit scores immediately, and close in 30 days or less with our E Zip Mortgage! It's all online, reduces paperwork, and provides you with a secure, collaborative document upload portal that regularly notifies you via text messaging & emails with all loan updates. Get Started Now!
Our Professional and Experianced Team of Loan Officers are ready to help you.