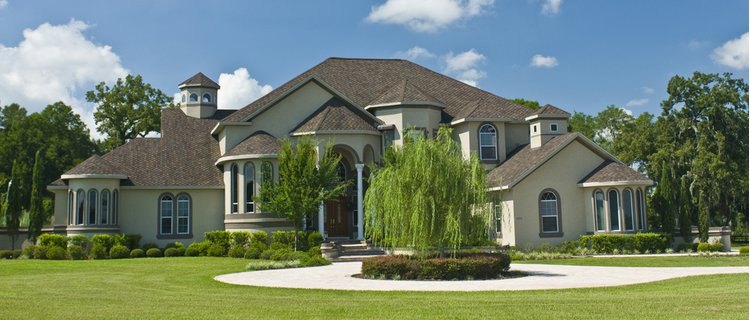 Florida Conventional Mortgage Financing Loans, Best Rates
What is a Conventional Mortgage Loan?
A "conventional mortgage" simply refers to any mortgage loan that is not insured or guaranteed by the federal government. Conventional mortgage loans can be both fixed mortgages or adjustable-rate mortgages. These types of loans may be conforming or non-conforming, with the former meeting the standards set forth by government-sponsored enterprises Fannie Mae and Freddie Mac. Be careful not to confuse conventional with conforming, as the two terms are very different. However, neither are considered government loans, despite the fact that Fannie and Freddie are now under government control.
Conventional Mortgage Loan Down Payment Requirements?
3% down payment for First Time Home Buyers with a 620 credit score.
5% down payment for Non-First Time Home Buyers.
10% down payment on Second Homes.
20% down payment on Investment Properties.
We offer these same low down payments on Condos.
One major factor that determines whether a mortgage is conforming or not is the loan amount – loans over the conforming loan limit are considered a jumbo mortgages and will come with a higher mortgage rate as a result. Still, both types of loans are considered conventional. These days, conventional mortgages (whether conforming or not) typically have higher down payment and credit score requirements than FHA and VA government loans, and if the LTV exceeds 80 percent on a conventional loan, private mortgage insurance (PMI) is required by the mortgage lender.
Freddie Mac launched Home Possible Advantage, a conventional mortgage with a 3 percent down-payment requirement geared to low- and moderate-income borrowers. It's a conforming conventional mortgage with a maximum loan-to-value ratio of 97 percent. To qualify, first-time home buyers are required to participate in a borrower education program.
With Fannie Mae's 3% percent down-payment offering, borrowers must still meet standard eligibility requirements, including underwriting, income documentation, and risk management standards. Any buyer can take advantage of these loans as long as at least one borrower or co-borrower is a first-time buyer. These loans will require private mortgage insurance (PMI).
Has Your Loan Application Been Denied by a Bank or Lender or Maybe You Think You Won't Qualify for a Florida Mortgage Loan Because?
Don't have enough Credit Report tradelines.
Credit Scores are a little Too Low, not to worry we can do a Rapid Rescore.
Prior Foreclosure or Bankruptcy or Loan Modifications.
Prior Mortgage Late Payments.
Don't have Enough Reserves.
Debt to Income Ratio too High.
Not to worry our Loan Officers overcome these problems all the time, we know the Florida Mortgage Business and can Close Easy, Complex and Tough Deals. We do this by utilizing our "Outside The Box Thinking" to get you pre-approved for the maximum loan amount possible while keeping your down payment and closing costs as low as possible. Don't just take our word for it, check out what our prior clients have to say about us!