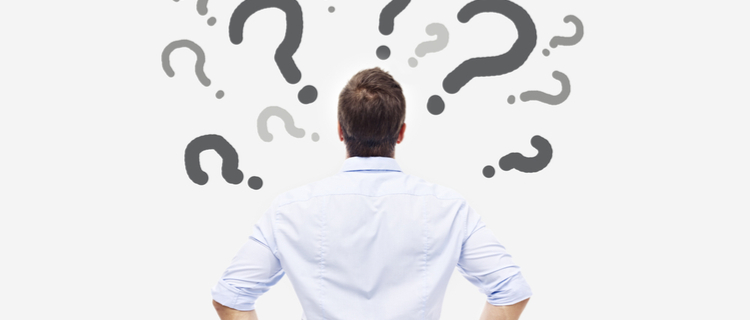 "We Think Outside The Box"
What Does "We Think Outside The Box" Mean To You?
"We Think Outside The Box" is a metaphor that means to think differently, unconventionally, or from a new perspective. We use this phrase to describe how we approach getting your home mortgage approved and closed when others can't.
To Think Outside The Box in the mortgage business is how we look for ways to get your loan approved and do not think of obvious things, but to think of the things beyond them.
How does "We Think Outside The Box" Help get your Florida Home Mortgage Loan Approved and Closed? 
Throughout our years of experience, we have developed relationships with the best mortgage lenders, credit unions, and banks that have one goal in mind, to get your loan approved and closed.
Here are a few examples of what our "Outside The Box Thinking" can do to get your loan approved and closed.
Self-employed borrowers, many times we can use only your most year's recent tax return to qualify when your prior year taxes reflect a lower income.

Vehicle expense deductions, the IRS allows you to deduct 55 cents per mile as your deductible expense, but we only count 24 cents per mile for income-qualifying purposes.

We use our piggyback second mortgage to, get condo loans approved, keep your mortgage amount within the conventional loan limits so you can avoid a jumbo mortgage and also to avoid mortgage insurance (PMI) when you are putting less than 20% down.
Use your retirement account funds as qualifying income.
Utilize our Rehab Loans Options when your home needs repairs to qualify for a VA, FHA or a Conventional Loan.
Use our Job Offer- Relocation Mortgage loans when you haven't started your New Job yet.

Eliminate your current primary residence mortgage expense from your (DTI) when it is listed for sale and hasn't sold yet.

When your credit score is a little to low to qualify, we can do a rapid credit re-score.

We add back any home office expense deductions to your qualifying income.

We follow Fannie Mae and Freddie underwriting guidelines on conventional loans and don't add any additional underwriting requirements like many banks and other lenders do.

We use your gross W-2 income, which means if you have pre-tax deductions like, 401K contributions and/or healthcare deductions, we add these pre-tax deductions back to your qualifying income even though it's not listed as income on your W-2.
Comparing Current Florida Mortgage Rates
Finding the lowest Florida mortgage rate is very important, that's why we've already searched them for you, getting the lowest interest rate possible could save you hundreds of dollars a year and thousands of dollars over the life of your loan. Yes, having us find you the best 5 percent down payment jumbo loan interest rate is a big deal.
Current Florida Mortgage Rates
When you "CLICK HERE" you'll instantly see today's lowest Florida jumbo mortgage rates. If you see an interest rate you like, you can click to head straight to get your Custom Rate Quote.
Why Should You Choose Us For Your Home Loan?
We work for You & Not the Bank.  When working with us your not "stuck" with ONE bank's restrictive set of underwriting guidelines which can put caps on your debt to income ratio or require a lot of mortgage reserves! We always seek out the best lender to suit your specific situation and find lenders with the Best Mortgage Rates! Oh, Ya we don't keep bankers hours we always answer your phone calls and text messages in the evening and on the weekends…. because we don't get paid a salary…. we only get paid when your loan closes and most of the time we get paid by the lender and not by you!
We offer the Best Mortgage Rates!
Our "Outside The Box Thinking"  gets home loans approved and closed every day through a variety of unique loan products! One-Year Tax Returns, Cross Collateralizing Properties, Assets as Income, Bank Statement as Income and No Income Verification Investment Loans. Along with our years of experience and understanding tax returns, knowing what expenses to add back in and how to stretch your funds to pay off debts to reduce your DTI and if necessary we can try to increase your credit score, then do a rapid credit re-score.
Get Pre-Qualified Fast, see you're credit scores immediately and close in 30 days or less with our E Zip Mortgage! It's all online, reduces paperwork and provides you with a secure, collaborative document upload portal that constantly notifies you via, text messaging & emails with all loan updates. Get Started Now! Speaking with one of our experienced loan officers about is an excellent way to get the ball rolling.