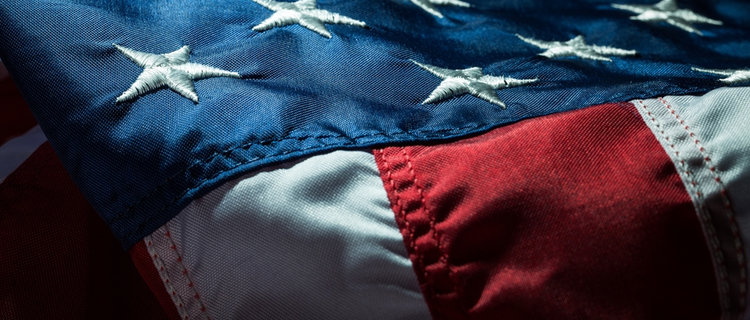 FLORIDA VA MORTGAGE FINANCING LOAN, BEST RATES
Florida VA Mortgage Financing Loan
Florida VA mortgage financing loans are guaranteed by the Department of Veterans Affairs (VA). These Florida VA mortgage loans were established to provide transition assistance and other benefits to men and women who served or are serving in the Armed Forces of the Nation. This includes the Army, Navy, Air Force, Marines, Reservists, National Guardsmen, and certain surviving spouses. Also, if you are a disabled veteran, you may qualify for additional Florida VA mortgage benefits. Including reduced or elimination of Florida property taxes. We are proud to provide 100% Bad Credit Florida VA mortgage approvals down to 600 fico score VA purchase or Florida VA mortgage refinances!
Florida VA mortgage loan benefits that only come with a VA mortgage
Easier qualification standards
Less strict credit and income standards
100% Financing = No down payment required.
Bad Credit Score VA loans Down to 550!

FLORIDA VA MORTGAGE ELIGIBILITY REQUIREMENTS
You must have suitable credit score MINIMUM 550, sufficient income, and a valid Certificate of Eligibility (COE) to Qualify for a Florida VA mortgage. The Florida home must be for your own personal occupancy. The approval requirements to obtain a COE are listed below for Service members and Florida Veterans, spouses, and other eligible beneficiaries. VA mortgage loans can be used to:
Buy a Florida home, a Florida Condo
Simultaneously purchase and improve a Florida home.
Improve a Florida home by installing energy-related features or making energy efficient improvements
Florida Eligibility Requirements for VA Mortgage Loans
Service members and Florida Veterans- To obtain a COE, you must have been discharged under conditions other than dishonorable and meet the service requirements below

Funding Fee Tables
Type of Veteran
Downpayment
Percentage for First time Use
Percentage for

Subsequent Use

Regular Military
None

5%or more

10%or more

2.15%

1.50%

1.25%

3.3% *

1.50%

1.25%

Reserves/National

Guard

None

5%or more

10%or more

2.4%

1.75%

1.5%

3.3% *

1.75%

1.5%
Note: IN 2011, funding fees were lower from October 1 through October 5, and November 18 through November 21. The enactment of Public law 112-56, signed November 21, 2011, establishes rates at the levels below through September 30, 2016.Prior to September 30, 2016; we will publish updated information on the fees for loans closed after that date.

Cash-Out Refinancing Loans:
| | | |
| --- | --- | --- |
| Type of Veteran | Percentage for First-time Use | Percentage for Subsequent Use |
| Regular Military | 2.15% | 3.3% * |
| Reserves/National Guard | 2.4% | 3.3% * |
Note: There are no reduced funding fees for regular refinances based on equity. Reduced fees only apply to purchase loans where a down payment of at least 5 percent is made.
*The higher subsequent use fee does not apply to these types of loans if the Veteran's only prior use of entitlement was for a manufactured home loan.
VA Status

Qualifying Wartime & Peacetime Periods

Qualifying Active Duty Dates

Minimum Active Duty Service Requirement

Florida Veteran
WWII
9/16/1940 – 7/25/1947
90 total days
Post-WWII
7/26/1947 – 6/26/1950
181 continuous days
Korean War
6/27/1950 – 1/31/1955
90 total days
Post-Korean War
2/1/1955 – 8/4/1964
181 continuous days
Vietnam War
8/5/1964 – 5/7/1975 *For Veterans who served in the Republic of Vietnam, the beginning date is 2/28/1961
90 total days
Post-Vietnam War
5/8/1975 – 9/7/1980 *The ending date for officers is 10/16/1981
181 continuous days
24-month rule
9/8/1980 – 8/1/1990 *The beginning date for officers is 10/17/1981
24 continuous months, OR

The full period (at least 181 days) for which you were called or ordered to active duty

Gulf War
8/2/1990 – Present
24 continuous months, OR

The full period (at least 90 days) for which you were called or ordered to active duty

Currently On Active Duty
Any
Any
90 continuous days
Florida National Guard & Reserve Member
Gulf War
8/2/1990 – Present
90 days of active service
Six years of service in the Selected Reserve or National Guard, AND

Were discharged honorably, OR

Were placed on the retired list, OR

Were transferred to the Standby Reserve or an element of the Ready Reserve other than the Selected Reserve after service characterized as honorable, OR

Continue to serve in the Selected Reserve
*If you do not meet the minimum VA service requirements, you may still be eligible if you were discharged due to (1) hardship, (2) the convenience of the government, (3) reduction-in-force, (4) certain medical conditions, or (5) a service-connected disability.
Spouses, the spouse of a Florida Veteran can also apply for home loan eligibility for a VA mortgage under one of the following conditions:
Un-remarried spouse of a Florida Veteran who died while in service or from a service-connected disability, or
Spouse of a Florida Service members missing in action or a prisoner of war
Surviving Florida spouse who remarries on or after attaining age 57, and on or after December 16, 2003
(Note: a surviving Florida spouse who remarried before December 16, 2003, and on or after attaining age 57, must have applied no later than December 15, 2004, to establish home loan eligibility. VA must deny applications from surviving spouses who remarried before December 6, 2003 that are received after December 15, 2004.)
Surviving Florida Spouses of certain totally disabled veterans whose disability may not have been the cause of death

100% FLORIDA VA HOMESTEAD EXEMPTION
Any Florida homestead by a veteran who was honorably discharged with a service-connected permanent and total disability and for whom a letter from the United States Government or VA or its predecessor has been issued certifying that the veteran is totally and permanently disabled is exempt from taxation, provided the veteran is a permanent resident of the state on January 1 of the Florida tax year for which property exemption is being claimed or on January 1 of the year the veteran died.

BENEFITS OF A FLORIDA VA MORTGAGE LOAN
No money down for Florida VA loans up to $453,100.
Seller paid closing cost up to 4%.
No PMI (Private Mortgage Insurance)
Government regulated Florida VA loan closing costs.
VA streamlined refinance loans can be closed in 15 to 20 days
VA BAD CREDIT FLORIDA MORTGAGE DOWN TO 580 FICO.
No limit to the number of times a veteran may use a VA mortgage.
NO CREDIT SCORE FLORIDA VA HOME LOANS USING ALTERNATE TRADE LINES.
In addition to these benefits, the VA Mortgage Loan program offers default assistance to veteran borrowers in financial difficulty through a higher level of service and a greater range of alternatives to avoid foreclosure. Delinquency and foreclosure rates for VA mortgage loans are substantially less because of the VA mortgage protections in place.

VA FLORIDA MORTGAGE FUNDING FEES
The Veterans Administration assesses a Funding Fee to all VA loans between .5% and 3.3% of the loan amount. The VA mortgage funding fee is added to the VA mortgage amount of the loan to be paid over the life of your VA mortgage loan. The VA Mortgage Funding Fee replaces the much higher priced Florida (PMI) Mortgage Insurance required when you get a conventional home loan. Disabled Florida Veteran home buyers may even qualify to get the fee waived completely.

QUALIFYING FOR A FLORIDA VA MORTGAGE
The VA offers excellent qualifying standards. The VA does not use credit scoring as their primary analysis of the loan. Florida VA mortgage applicants with some past financial difficulties may still qualify for a VA mortgage loan. The VA mortgage can be a tremendous saving compared to the cost of conventional loans for those veterans with past credit issues.

FLORIDA VA MORTGAGE REFINANCING
VA mortgage loans have built-in features allowing a Florida VA mortgage to be refinanced to a lower interest rate without all of the criteria normally red tape associated with a conventional mortgage. This is called an Interest Rate Reduction.
VA Loan limits are $453,100 for most Florida counties, $529,000 for the Florida Keys & Monroe County and $450,800 for Naples & Collier County.