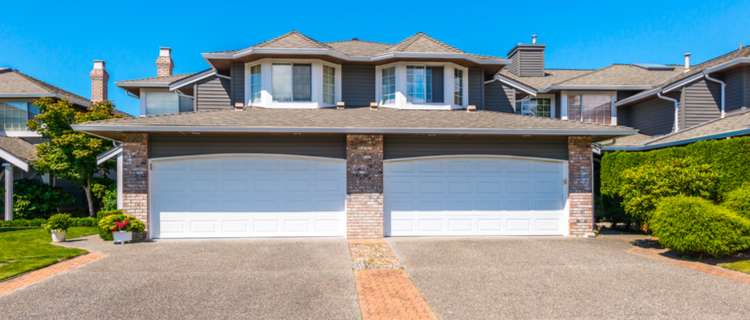 Multi-Family Property Mortgage Loans, Duplex, Triplex or Fourplex's
Ever wondered if you can buy a Florida Multi-Family Unit Property and get someone else to pay your mortgage?
You could do that when purchasing a Duplex, Triplex, or Fourplex to Earn Rental Income.
The Multi-Unit, Duplex, Triplex, or Fourplex Purchase Strategy.
The demand for Florida Multi Family Unit Properties rental property is on the rise. Rental housing demand has increased allowing landlords to charge higher rents.
Purchase a Florida multi-unit property, such as a duplex or 3- or 4-unit property. You live in one of the units, and rent out the others out.
The right property for such an arrangement essentially means how many units are attached to yours. With a duplex, the owner lives on one side and the tenant on the other. A 2-4 unit property sometimes referred to as a "triplex" or "fourplex," has two or three available units to rent out.
Each unit should have a separate entrance, kitchen, bathrooms, and utility meters. As a rule of thumb, each unit should have the same amenities as a standard single family home.
Here's an example of the economic advantage of a 2-4 unit rental property.
If you charge each tenant $1,500 per month for rent, then living in a fourplex will provide you $4,500 per month in rental income ($1,500 per month times the 3 units you rent out).
Properties with more than 4 units are considered commercial properties and do not qualify for a conventional or a government-backed loan such as FHA or VA.
How to Finance a 2-4 Unit Property
The first step is to identify the proper financing for your multi-unit property. FHA and VA loans are government-backed loans and only allowed on owner-occupants loans. These loans are available for 2, 3, or 4-unit properties. As long as you live in one of the units, the property is eligible for one of these loans.
Multi-Unit Property Mortgage Loan Down Payment requirements.
FHA loans only require 3.5% down payment on 2-4 unit properties.
If you are eligible for a VA home loan, you may qualify for a zero-down loan of up to $1 million in some areas.
Conventional Mortgage loan multi-plex down payment requirements.
2-unit: 15% down payment required
3-unit: 25% down payment required
4-unit: 25% down payment required
Why Should You Choose Us For Your Multi-Family Home Loan?
Has Your Multi-Unit Property Mortgage Loan Application Been Turned Down or Your Concerned You May Not Qualify for a Loan Because?
Debt to Income Ratio is too High.
Credit Scores are a little Too Low, not to worry we can do a Rapid Rescore.
Prior Foreclosures, Short Sales or Bankruptcies.
Prior Mortgage Late Payments.
Don't have Enough Reserves.
Not to worry our Loan Officers overcome these problems all the time, We know the Florida Jumbo Mortgage Business and can Close Easy, Complex and Tough Deals.
We do this by utilizing our "Outside The Box Thinking" to get you pre-qualified for the maximum loan amount possible while keeping your down payment and closing costs as low as possible.
Don't just take our word for it, check out our prior client reviews!