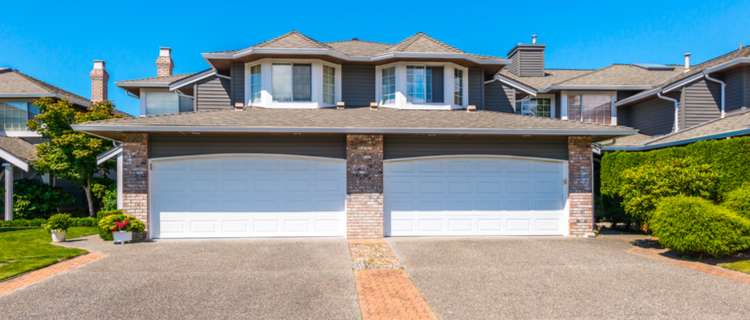 Florida Multi-Family Property Loan, Duplex, Triplex or Fourplex's
Ever wondered if you can buy a Florida Multi-Family Unit Property and get someone else to pay your mortgage?
You could do that when purchasing a Duplex, Triplex, or Fourplex to Earn Rental Income.
The Multi-Unit, Duplex, Triplex, or Fourplex Purchase Strategy.
The demand for Florida Multi-Family Unit Properties rental property is on the rise. Rental housing demand has increased, allowing landlords to charge higher rents.
Purchase a Florida multi-unit property, such as a duplex or 3- or 4-unit property. You live in one of the units and rent out the others out.
The right property for such an arrangement essentially means how many units are attached to yours. With a duplex, the owner lives on one side and the tenant on the other. A 2-4 unit property, sometimes referred to as a "triplex" or "fourplex," has two or three available units to rent out.
Each unit should have a separate entrance, kitchen, bathrooms, and utility meters. As a rule of thumb, each unit should have the same amenities as a standard single-family home.
Here's an example of the economic advantage of a 2-4 unit rental property.
If you charge each tenant $1,500 per month for rent, then living in a fourplex will provide you $4,500 per month in rental income ($1,500 per month times the 3 units you rent out).
Properties with more than 4 units are considered commercial properties and do not qualify for a conventional or a government-backed loan such as FHA or VA.
How to Finance a 2-4 Unit Property
The first step is to identify the proper financing for your multi-unit property. FHA and VA loans are government-backed loans and only allowed on owner-occupants loans. These loans are available for 2, 3, or 4-unit properties. As long as you live in one of the units, the property is eligible for one of these loans.
Multi-Unit Property Mortgage Loan Down Payment requirements.
FHA loans only require a 3.5% down payment on 2-4 unit properties.
If you are eligible for a VA home loan, you may qualify for a zero-down loan of up to $1 million in some areas.
Conventional Mortgage loan multi-plex down payment requirements.
2-unit: 15% down payment required

3-unit: 25% down payment required

4-unit: 25% down payment required
Comparing Current Florida Multi-Family Property Loan Rates
Finding the lowest Florida mortgage rate is very important, that's why we've already searched them for you, getting the lowest interest rate possible could save you hundreds of dollars a year and thousands of dollars over the life of your loan. Yes, having us find you the best interest rate is a big deal.
Current Florida Mortgage Rates
When you "CLICK HERE" you'll instantly see today's lowest mortgage rates. If you see an interest rate you like, you can click to head straight to get your Custom Rate Quote.
Why Should You Choose Us For Your Florida Multi-Family Property Loan?
We work for You & Not the Bank.  When working with us, your not "stuck" with ONE bank's restrictive set of underwriting guidelines, which can put caps on your debt to income ratio or require a lot of mortgage reserves! We always seek out the best lender to suit your specific situation and find lenders with the Best Mortgage Rates! Oh, Ya we don't keep bankers hours we always answer your phone calls and text messages in the evening and on the weekends…. because we don't get paid a salary…. we only get paid when your loan closes and most of the time we get paid by the lender and not by you!
We offer the Best Mortgage Rates!
Our "Outside The Box Thinking"  gets home loans approved and closed every day through a variety of unique loan products! One-Year Tax Returns, Cross Collateralizing Properties, Assets as Income, Bank Statement as Income, and No Income Verification Investment Loans. Along with our years of experience and understanding tax returns, knowing what expenses to add back in and how to stretch your funds to pay off debts to reduce your DTI. If necessary, we can try to increase your credit score, then do a rapid credit re-score.
Get Pre-Qualified Fast, see you're credit scores immediately, and close in 30 days or less with our E Zip Mortgage! It's all online, reduces paperwork, and provides you with a secure, collaborative document upload portal that regularly notifies you via text messaging & emails with all loan updates. Get Started Now!
Our Professional and Experianced Team of Loan Officers are ready to help you.