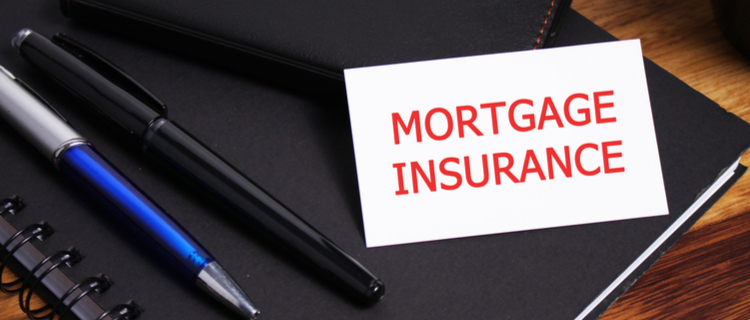 How to Avoid Paying Mortgage Insurance PMI
Mortgage Insurance PMI is an Added Expense that Homeowners Pay to Protect Lenders
If you put less than 20% down on a conventional mortgage loan or if you choose an FHA or a USDA loan, you will be required to pay monthly mortgage insurance. Mortgage insurance is added to help the lender with any losses they incur in case a borrower doesn't pay the loan back. PMI also applies to homeowners who don't have a home equity amount of 20 percent or more in their house when they are getting a refinance loan.
Mortgage insurance is unavoidable on government-insured loans, except with VA loans. There are ways to avoid having to pay mortgage insurance with some mortgage loan types.
Types of Mortgage Insurance
FHA borrowers have to pay what's called Mortgage Insurance Premiums (MIP). 1.75 percent of the loan is an upfront (MIP) fee that is added to your loan amount at closing. Then, there is an annual MIP fee of .85 percent of the loan amount and is paid monthly for the life of the loan. Also, you don't stop paying the MIP when you reach 20 percent equity of your home's value. You need to refinance to a conventional loan to remove the monthly Mortgage Insurance.
Conventional loans use a different type of mortgage insurance called private mortgage insurance (PMI). Your PMI rate varies based on your credit score and your loan-to-value, which is the amount you owe divided by your homes current value.
For conventional loans, making a 20 percent downpayment will remove the necessity for PMI. But people really need to review their finances to see whether dumping all of their savings into a down payment is a smart move compared to putting down a lower amount and paying PMI.
Find a Low-Downpayment Conventional Loan with No PMI
Not all conventional loans require PMI even if you have a down payment less than 20%. These mortgages will require you to pay a higher interest rate, depending on your credit score and the amount of your down payment.
Lender Paid Mortgage Insurance
Some lenders will pick up the cost of PMI. Instead of PMI, the lender charges a higher interest rate than a buyer putting 20% down. Depending on the lender paid PMI option, the payment could be lower than with buyer paid PMI and the larger amount of interest paid is tax-deductible.
Putting 20% Down
While this option could mean saving up for a while longer, it makes it so you can get a conventional loan that doesn't require mortgage insurance and has low mortgage rates.
Get a VA loan
If you qualify for a VA loan, most financial experts would tell you to go in that direction. The VA loan offers a number of benefits like zero down payment and a VA loan doesn't charge PMI because the government agency is guaranteeing the loan itself.
If you have 5, 10 or 15 percent to put down, then taking out a second mortgage to make up that 20 percent down payment difference might be something to consider.
Why Should You Choose Us For Your Home Loan?
Are You Concerned You May Not Qualify for a Home Loan Because?
Debt to Income Ratio is too High.
Credit Scores are a little Too Low, not to worry we can do a Rapid Rescore.
Prior Foreclosures, Short Sales or Bankruptcies.
Prior Mortgage Late Payments.
Don't have Enough Reserves.
Not to worry our Loan Officers overcome these problems all the time, We know the Florida Loan Business and can Close Easy, Complex and Tough Deals.
We do this by utilizing our "Outside The Box Thinking" to get you pre-qualified for the maximum loan amount possible while keeping your down payment and closing costs as low as possible.
Don't just take our word for it, check out our prior client reviews!