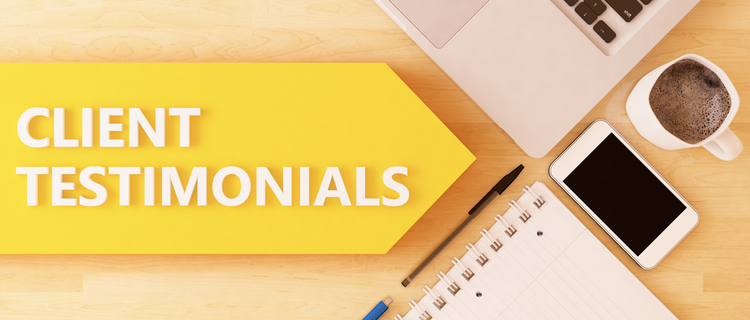 I want to take this time to thank Collin Atchison and his team for the professionalism they displayed while processing my home loan. Applying for a mortgage these days can be daunting. Collin thoroughly explained with clarity what to expect as we worked our way through the process. His experience clearly leads the way and smoothed out the bumps. From matching me with a loan product that meets my needs to be in front of the challenges a self-employed person moving to a new area is faced with when applying for a home loan. Good job to Collin and your team!
Dealing with First Florida Financial was truly a great experience. Eddie got back to me immediately in the early stages of the loan and got the ball rolling quickly! After our initial conversation, I felt confident that Eddie was going to get the job done. Our loan was very time sensitive with a few hurdles that he navigated us through efficiently and professionally. Eddie was there the entire step of the way even taking phone calls late into the evening. His staff was also great to work with throughout the process. The bottom line is Eddie got us closed quickly when there were some doubts and extended timelines from other loan officer contacts that I have previously used. I would highly recommend Eddie and would not hesitate to use him in the future. My best friend has already reached out and working on a complicated loan due to his wife just becoming a 1099 employee, sounds like Eddie has found a way to get it done.
First Florida Financial was highly recommended by a friend to help with a complex home sale. Eddie and his team found solutions quickly that no other mortgage experts could develop. I closed quickly with no issues. The Ezip process is super easy and fast and Eddie"s team is on the ball the entire time. I highly recommend First Florida Financial to anyone looking for a mortgage.
As a first time home buyer, I was unfamiliar with the process, to say the least. Not only was Darren very informative, but he was also extremely pleasant and always quick to get back to me on anything I needed. I would highly recommend him!
Very easy and organized the best mortgage experience I've ever had. Tim was on point and what to do and right on schedule with everything. I would definitely work with them again anytime. Thank you.
David Conde and his team (Kim and Erica) delivered on everything they said they would do and more. Before calling David, we had trouble with our home purchase and I thought it was a dead end. We had a unique situation with the type of home purchase and parties involved that required some outside the box thinking. Luckily, I called David and they were able to get the deal done and it was done with the utmost professionalism and top-notch customer service. David was organized, quick, knowledgable and responded quickly to all my emails, text messages, and voicemails. We closed quickly and he worked hard to get us the best possible pricing. I would highly recommend David for any home financing/refinancing needs and we look forward to working with David again in the future.
Applying for a loan is extremely stressful but my experience has been amazing. Eddie always puts the client's interest first and is extremely honest and respectful. He is of unparalleled caliber and authenticity. He is on the ball and his team is great to work with. They do not make false promises and always uphold their word. I was referred to Eddie by a friend of mine and I couldn't be happier with my choice. His team is truly a 5-star group and I will recommend them to anyone that may be in need of a mortgage because he has products conventional banks don't offer. Thanks again first florida financial for making this an amazing experience and keep up the great work.
Eddie and Simone exceeded my expectations. Eddie's team was able to offer me a loan that very few lenders do with less money down. We went through the process without any major hiccups and I was able to close on my home much earlier than expected. Simone was especially kind and patient to answer all of my questions at any given time. I highly recommend First Florida Financial Group.
From the beginning of the process when Eddie answered the phone until closing the whole team of First Florida Financial have been extremely attentive and awake! Our situation was not the conventional one and Eddie was able to make it happen, always creatively. Thank you and I highly recommend them!
We want to thank a million times to Eddie Hoskins and his team at First Florida Financial Group. Everything, from initiating contact with Eddie on a Saturday afternoon about five weeks ago, until the closing day, today, all efforts to make this purchase happen were outstanding on their part. Our previous house, located in another part of the country, where we moved from, was still in the market at the time when we found the dream house here and we needed to commit immediately, to not lose it. But it seemed that a financial miracle was needed, to be able to get to close. And Eddie and his team helped us to make this miracle happen! In regard to logistics, the documents required are collected via a secured portal, Eddie's team is responding with professionalism and high speed to any questions/requests/concerns you might have, and they work closely with the client and the title company to get all the necessary steps (appraisal, inspection, insurance, survey, etc.) done promptly.
David was extremely helpful and knowledgeable throughout the process. He followed thru on everything promised and was available for questions whenever we had them. Highly recommended!
Ryan was a delight to work with. He kept us informed on each stage of the Loan Transaction. I would highly recommend him to future customers.
I found First Florida through a web search borne out of frustration. I knew there had to be financing out there that would allow me to get a large mortgage with very little down and no PMI. Traditional lenders wanted 10% down minimum. My credit union would do a loan with 5% down, but required PMI. Eddie at First Florida responded immediately to my query. He suggested some creative ways to do what I was looking for - combining two loans to avoid PMI and "jumbo loan" status. He also worked with me to identify what debts were hurting my credit score so I could pay them down and obtain better rates as we got near closing. All in all, he and his colleagues were masterful. I was able to purchase an amazing historic home in Avondale, Jacksonville, FL and could not have done it without his focused and dedicated assistance.
We hired Eddie and his team when we decided to buy a home. We are now in our new home, and we closed on time as agreed. Thank you so much for all of your effort and for doing such a wonderful job!!!!
From the first call to the closing Eddie and his team were available 7 days a week for any question or even to just guide us through the process. He takes the time to remind you of things that should be considered even when he might not benefit him directly. I can say the process was thorough, done in good time and I have no reservations to recommend Eddie to anyone in the future. Thank you, Eddie and Simone, for helping us realize a dream we have had for a long time.
Waste no time. Eddie will get the job done. I started working with big banks assuming I was in good hands. My wife found Eddie searching online and I was skeptical. Eddie reviewed my case and told me in advance the outcome of my loan process with banks (frustrating process with loan officers). The loan officer of the bank told me they could do a 10% down on a Non-conforming loan, and then when we got it to underwritting they changed it to 20%. Once I called Eddie to start my mortgage, he knew exactly what was needed, kept me informed and we closed by the deadline. He got me the loan with 10% down, no MI, low interest rate, and closed in 3 weeks. Eddie is excellent to work with and it is the first time I experienced this process on target. Thanks Eddie, you are an expert, fast and VERY effective.
I found Eddie and First FL Financial solely by accident doing an internet search. I could of not been happier that I did. I have never met him in person, but can tell that he cares about the customers he serves. The service is incredible. Eddie will respond to all your questions immediately either by text or email. He answered the phone on the weekend while on a boat! I am a transplant from the north and real estate is just different in Florida. Having Eddie and his team there to guide us was a real help. I highly recommend Eddie and First FL Financial, he just made a stressful time better
Eddie and his team are amazing and a pleasure to work with every step of the way! Eddie is by far the best mortgage person I have ever known and my real estate agent, who has over 30 years experience, said the exact same thing about him. His team is so efficient and professional that I was ready to close in three weeks. They called me and my agent daily with an updated status and kept us both well informed of what they would be doing next. They go above and beyond to provide such a high quality of service that you will never consider using any other lender once you have worked with Eddie and his team. I cannot say enough about how easy they made the process.
Ryan was always a pleasure to work with! He is always on top of his game and is there to answer any and every question. Clients have bragged about how easy Ryan is to work with and how honest he is when it comes to them comparing lenders/mortgage brokers. He is my #1 recommend mortgage broker for a reason! Gibby Eagle
I was very pleased with having Ryan Meyer as my loan officer. This was my second attempt at purchasing a home of my own, and it was night and day compared to the previous loan officer. Mr. Meyer was very informative and easy to talk to. Any time I had a question he was quick to answer or eager to find out. At one point my real estate agent was away on vacation, he then introduced me to his wife Danene also a real estate agent; just to show me a home I was highly interested in. His above and beyond work ethic helped take off the stress I had with my every day life.
David Conde is the best!. He was available for us throughout the whole loan process and really was on our side when we needed him. He keept us positive during stressful times, as the loan process can be upsetting; and helped us by staying in touch with us and keeping us updated during the entire loan process. Thank you David!!!
Eddie and Simone were awesome to deal with. The entire process was handled professionally and smoothly. I can honestly say that this was the first time that I have purchased a property where the transaction was handled without a lot of drama. This is the 7th property I have acquired where there was a mortgage involved and it has been by far the best experience yet. The design of the workflow, communication and the speed of the transaction is the way all mortgage applications should be done. My only wish would be to allow a drag and drop interface on the website instead of an upload process. Other than that the whole experience was top notch and I highly recommend this team for mortgage origination.
Joe was helpful, responsive and a pleasure to work with from the very beginning. He made the process easy and stress-free. Thank you Joe!
Joe delivered great customer service, was very responsive, worked hard to make sure we could close quickly and we got a great rate! Way to go Joe!!
I can not say enough good about Joe and the team that worked on my loan, from start to end the whole process was easy and quicker than expected. Every thing was explained and if you had questions Joe was there to answer, even on the weekend and if i ever need a new mortgage i will call Joe and if you want a mortgage company that do what they say then call Joe.
We recently relocated to Florida and landed on First Florida Financial as our broker.. Joe Galluzzo was our loan officer and made the entire experience pleasant and efficient. Throughout the process he was always available and very responsive in addition to getting us a great rate. Our realtor Linda Jain also raved about Joe's professionalism. We couldn't be happier with our experience. Thank you Joe!
Joe was a pleasure to work with - always accessible and straight forward throughout the entire loan process. He made the mortgage process as easy as possible and I felt that he was our advocate along the way. Great job Joe - Thank you!
We would like to thank Joe Galluzzo and his team for the awesome service we received. Joe's exceptional professionalism and knowledge of the industry was impressive and truly appreciated.
Excellent Company! I was looking for a Jumbo Loan and didn't want to put 20% down, I found a lot of lenders offering 10% down payment and then I found First Florida offering 5% Down. I must Say I got a GREAT Rate with no monthly mortgage insurance and we closed in 30 days! Thanks so Much!!
Eddie and Simone, his assistant, did a great job in helping me secure the financing I needed on my debt consolidation loan for all the credit cards balances I had rung up renovating the home I purchased for my retirement. it's was quite a big endeavor, particularly since I was already turned down by a vendor who I had been associated with for 30 years and trusted.. Will needless to say I'm not with that vendor any longer and have even moved my auto insurance from them and saved $100 a month as well on auto insurance as well.. win-win for me. Thanks, Eddie you ARE the Man and I HIGHLY recommend him and his staff for all your financing needs.
Eddie and his team did a fantastic job. I had a very complicated file and the team communicated thoroughly throughout the entire process and came up with solutions when others could not. With a complex file and a relatively quick closing, the team effort to push my closing across the finish line went very smoothly. I would highly recommend Eddie and his team and plan to use them again on future purchases.
I want to thank the entire team for getting us Thru the VA home loan process. Your E Zip Mortgage online system made it smooth and EASY. Being a return customer for the second time, Says it all! We will always highly recommend your company. Thanks
Eddie and his team did an excellent job preparing and guiding me through the application process. It was quick and painless compared to the many other mortgages I have applied for in the past. Thank you for the wonderful service.
Words cannot describe how grateful we are for Eddie Hoskins and his team. My family and I have recently relocated to FL from Mi. My husband just started a new job and we hit a roadblock with the financing. I called First Florida Financial Group as my last hope. Which I would like to add I should have called them FIRST. Eddie and Simone were wonderful to work with. Their E ZIP Mortgage online software they use to obtain all the paperwork is simple and easy to operate. The real-time text/email loan updates are amazing. Definitely kept my mind at ease during the process. Thank you again, Eddie and Simone for making this all happen.
Eddie and the First Florida Financial team were nothing short of outstanding! This was, by far, the most straightforward, professional mortgage loan process we have ever experienced.  Eddie has an amazing "can do" approach, is completely focused on success and finding solutions to any obstacles in the path to expeditiously closing ... on schedule! It was a real pleasure working with Eddie, Simone and the First Florida team. They made it very clear, right from the start of the process, that they were working for you, every step of the way. And that feeling of support is exactly what we experienced throughout the process ... extremely impressive. I would wholeheartedly recommend Eddie and his team to anyone looking to complete the mortgage loan process quickly and efficiently ... these guys are great!!
Eddie, I wanted to refinance my beach condo to get away from the ARM but I was having difficulty finding a lender who would do a conventional mortgage because someone at some point had classified my condo as a "condotel". I was referred to Eddie Hoskins by a local realtor. I am very happy to say that the refinancing is now complete - I am done with the ARM - and I couldn't be more pleased. Eddie and his assistant, Simone, were great to work with - professional and thorough. While it is never a pleasant endeavor to garner together all the documents needed for a mortgage application, the process they use to download and review the documents made it seem so easy. All in all, this was one of the best experiences I have ever had obtaining a mortgage loan. Other loan officers could take lessons from Eddie and his team.
Eddie was my hero throughout the home buying process. I had a somewhat complicated situation, and he made the loan possible where others couldn't. The E ZIP process was fast and easy. We closed on time (within 30 days) where other companies couldn't. He even created an innovative loan package to allow me to avoid PMI. The real estate agent and title company were very impressed with this. His communication was excellent, and he and his assistant Simone were patient with my millions of questions. I will recommend them to anyone!
Thank you,  Eddie Hoskins and his dedicated and skillful staff were able to make the impossible possible! I will honestly say that he is the most competent and knowledgeable loan officer that I have ever worked with. This purchase would not have happened without you! Thank you!
Thank You, Tim Canney walked with me each step to ensure everything he promised was carried out. Even after the loan closed he got involved in an issue that needed resolving. I would highly recommend Tim to anyone seeking a mortgage loan! Thanks so much!!
Thank You, TimWe are an unconventional loan and knew we couldn't easily qualify for a traditional mortgage. Tim Canney was extremely helpful in securing us a mortgage for our dream home ... and in a timely manner. He was there to answer every question that we had and was always helpful in explaining things. It's not our first rodeo and we've bought and sold many homes, but we can honestly say that this was one of the easiest mortgage processes that we've gone through and I really think we have Tim to thank for that. I hope we are staying put for a while, but if we do need another mortgage, we would 100% use Tim and First Florida Financial Group again!  Thanks so much!!
Darren, Thank you for all your help , today is the first day in our new home , I just want to let you know that in the whole process that involves the purchase of our house you really make it so easy for us, was great to have someone like by our side with such a professionalism, thanks again and we will definitely recommend your company . Sincerely,
Hi Darren, First Florida Financial Group, specifically Darren did an amazing job in helping us obtain our new residence. The knowledge that he had on working on our VA application was amazing! He was very diligent in ensuring all required paperwork was completed in a timely manner and continued to keep contact with us throughout the duration of the process. If we had any questions or concerns, he was available to answer them. He had a wealth of knowledge and we would highly recommend him to anyone needing to purchase a home under VA or any other type of loan. We are very satisfied clients! Sincerely,
Dear Darren: We would like to take this opportunity to thank you for your expertise, professionalism, and superb attention to detail related to our closing.  We never thought we could secure a loan with our credit history. You made it possible. In our eyes, you are a miracle worker. It was reassuring knowing that we could depend on you to return our calls in a timely manner. You made us feel that our concerns and questions were your top priority.  We knew you were you were always on top of things with the correspondence and documentation that we sent back and forth. Again, thank you so very much for a job well done.  We would highly recommend you without reservation to anyone in the market looking to secure a mortgage. Sincerely,
Darren Lynch has been a fantastic mortgage broker from start to finish.  Early in our search for home financing, one of the other lenders we worked with briefly had a long list of conditions for loan approval.  Darren was able to find us a lender that could provide a loan without conditional approval. What stood out to us during this process was Darren's patience, and how we felt he was looking for our best interest.  Whether this was in the selection of the mortgage, or gathering the information we would need to supply to the lender.  Every question would receive a prompt response by e-mail or phone call.  And as this was our first home purchase, we had a lot of questions.  We were very comfortable working with Darren despite the first time meeting him face to face was on the day of the closing. We recommend Darren for anyone looking to finance their home as he will not only be an asset, he definitely is not going contribute stress to the home purchase. Sincerely,
When choosing a mortgage partner I always look for three important qualities: Honesty, Availability, and Knowledge. When I met Darren Lynch, from First Florida Financial, I knew from my very first conversation that I had met possibly the best mortgage loan consultant I had ever partnered with. From the beginning, he communicated with 100% transparency. Throughout the transaction, Darren and his team at First Florida Financial kept my buyer and myself up to date with any updates and fully explained every step so that my buyer felt confident and well informed. The quality of professionalism that comes from Darren, is far more superior than any other loan consultant I have worked with. I know that when I pass a buyer along to Darren, the ball will not be dropped. Thank you so much Darren and the whole First Florida Financial team, you guys are invaluable!
I can't thank Eddie Hoskins and his staff enough. I had a tricky situation... I had a purchase & sale agreement to buy a condo in Florida and I just fired My mortgage company. I was in another state 1500 miles away and I had a short timetable running up against the Christmas holidays. With a non-traditional income stream, and a boatload of obstacles to overcome. Eddie and His team went to work!! They worked tirelessly knocking down obstacle after obstacle, from the Condo association, Income questions.. Ect... You name it!! Eddie and His staff were in daily contact, keeping my Wife and I informed of requests and requirements to keep the process moving forward. He also gave us recommendations for a quality home appraiser. He never gave up on us!! In the end, Eddie was able to deliver. Five days before Christmas We closed the sale!! On time with no surprises!! I highly recommend this team!! Thanks again, Eddie!! You made the impossible look easy!! From now on You will be my first stop!! Happy New Year !!
Eddie Hoskins, Thank you, Thank you, Thank you. After being led on, misinformed, and denied by 4 other mortgage companies, you and First Florida Financial Group did the "impossible" and were able to get us a loan for a condo unit that no other company would even look at. Home Owners Associations, Investor-owned ratios, tenant delinquencies, etc. None of these were an issue with First Florida Financial Group, despite all the info that we had received from the previous companies. With so many things that could complicate the process of buying a home, you were from the very first phone call, honest, realistic, and incredibly speedy. We never had any problems getting a hold of you throughout the entire process and you were always just a phone call away. After dealing with 4 other mortgage companies, we really didn't think the service that you provided was even a possibility in this industry. 110% satisfied, really something that never happens anywhere, anymore. We cannot recommend you enough to anybody that is serious about closing on a home. Eddie means business and our only regret was not going to you first. Thanks again,
Eddie, I know it has been over a week since we last spoke but we have been so busy with the move into our "new home"! The key word is HOME...not house or property, but HOME! The purchase of this lovely home of ours would not have been even remotely possible if it were not for "your" hard work, dedication, compassion, and the genuine love of your job of helping people buy homes! We simply can not thank you enough. But we do THANK YOU from the bottom of our hearts. It has been a true pleasure working with you throughout this venture. From the first moment we spoke you were always honest, professional, compassionate, dedicated, understanding, and beyond driven to the point of being relentless and all while maintaining your integrity and faith. We thank you as well and sending prayers and blessings to you and your family now and always. You will always have our highest recommendation and coming from us does not come lightly, you have earned it!!!! Warmest Regards & Blessings.
When you need a mortgage broker/lender that can get the transaction closed, I want to tell you about Eddie Hoskins, President of First Florida Financial Group located in Ft Myers Florida. I've worked with Eddie over the past year and he demonstrates knowledge and professionalism on each of the deals he has closed for me and my clients. Recently we worked on a short sale together where I was the buyer's agent and without his efforts, it never would have got completed. Not only did he have the entire deal approved and ready to close in 3 weeks, he literally saved the home from a foreclosure sale with 40 minutes to spare. Eddie went way over and beyond the normal call of duty, he personally rented a moving truck and hired 2 people to move the sellers out of the home, who had no moving plans, on a Sunday so the out of state buyers would sign and close, thus stopping the scheduled foreclosure sale from going through. He created a "win-win" situation for everyone involved. Additionally, he was able to obtain the estoppel after the title company failed to do so and walk them step by step on what…read more →
Hi Eddie, Thanks so much for the great job you did with a VA loan for Randy K. He came to me with a pre-qual from you and you "stood the test of time!" An 8-month struggle with an indecisive buyer came to fruition, thank you your tenacity, knowledge, perseverance, and personality! You've got what it takes in a struggling industry and I have no doubt you'll be hearing from me in the future with other buyers to qualify! Best Wishes,
Dear Eddie, Now that the dust has settled and reality is starting to set in, we wanted to take a moment and thank you for a great many months of hard work that you put in to help our family stay in the only home we've ever known. When we purchased our first home shortly before we were married, our thought was that it would be a temporary investment that would help us reconcile our debts at a later date. Life happened, and three years later we found ourselves minus two roommates and one job, plus one infant with another on the way and only one income remaining to sustain us. With our debt mounting, it appeared that we would likely have to walk away from the home that we had become a family in. We found your website by pure chance while searching for any viable lifelines – namely the Hope for Homeowners program. From the first day that we spoke with you, we were made to feel that there was indeed hope for our situation. Through your knowledge and expertise, you redirected us to a loan modification program that would better suit us and were able to…read more →
Dear Eddie, I would like to personally thank you for your help in arranging the refinance of our home we built in St. James City. You not only delivered the loan in a timely manner, but you provided counseling service as well, which was greatly appreciated. With the state of the economy, getting a bank or mortgage company to refinance our home was a very difficult process, starting with a construction loan that was denied on the scheduled day of closing because of a mortgage officer not doing her job correctly and then came the bank that sent an out of town appraiser who came back with a ridiculous and insultingly low appraisal. My problem was solved when I received an email from you and First Florida Financial Group, LLC. From that point on, it was smooth sailing. From beginning the application to closing the loan, it was a breeze. You are a pleasure to work with, highly professional and I would happily recommend you to fellow Realtors and buyers. Sincerely,
Hi Eddie I originally applied to my bank for a loan on a rental condo that I was purchasing, but because it was a condo hotel, they would not write the loan. My bank loan officer referred me to Eddie, who was able to help me get the loan. Eddie was a pleasure to work with; you clearly explained my options and provided timely information and communications throughout the process.
Hello Eddie, Eddie and his team make the mortgage application and approval process virtually seamless for me, from beginning to end. Being a foreign national, my application layered on additional complexities that I thought would hinder the process considerably. However, Eddie and the staff at First Florida Financial were on top of the ball every step of the way. and professional, courteous and available to answer and assist me with all my questions and concerns. I would not hesitate for an instant on using them again, and in fact look forward to doing so! Thanks, guys!
Dear Eddie, Thank you for all your support during the last year. I will always recommend you for loans to my friends and family. You did an outstanding job getting my son through such a difficult closing. We are now very busy fixing up on a deadline. Walls have been repaired throughout the condo and everything is being painted. Plumbing is fixed which was cheaper than I thought. We are moving this weekend now it is crunch time to get him out of one place to another. Thanks again Eddie... we could not have done this closing with any other lending agent and I have closed quite a few homes in my day and used a few agents. By far you're the best.
Eddie, Processed loan and closed in 6 business days after I was turned down by 4 mortgage companies. My landlord told me I had to purchase the condo I loved and had been renting long term by the end of the year or move out. I had fair credit, not 20% down, a Deed in Lieu of Foreclosure 5 years ago, and tax liens less than 7 years ago still on my credit record. My condo association would only accept conventional mortgages. I had been turned down by 4 mortgage companies including internet and local and I was ready to start packing when I did a Google search on - Can you purchase a condo in Florida without 20% down? First Financial website popped up, I started reading and started to get some hope. I filled out the online application on their website and before I was done within minutes Eddie called me. From there it was amazing, my landlord was selling it by owner and neither of us had a real estate agent or an attorney. Eddie talked me through the whole process, morning, afternoon, and evening with calls and texts; he was always available. First Financial team…read more →
Thank you, Eddie, for putting this mortgage together for me. I was operating on a meager budget with a limited amount of savings and you came through for me. Your supporting staff was amazing, always available to take my calls and patiently explaining whatever I may have trouble understanding. Bravo to all, I will definitely recommend First Florida.Financial to all my friends!
Eddie Hoskins and his team at First Florida Financial really helped me when others had declined on me. He was able to work out a deal in a very short time frame that ended up being less expensive than the Quicken Loan deal that I was originally trying for. Eddie finds a way to make things happen when others just end up saying "No".
We purchased a condo in PCB FL and had a hard time finding a mortgage due to the condo being classified as a "Condo-Tel" Eddie was referred to us by another lender and we couldn't have been happier. He worked tirelessly to match us with a lender and secure all the required documents. He provided us with a secure site to upload our information, then continually answered our questions, all hours of the day and night. We work long days and are in another time zone, yet he took our calls until 10 at night, replied to texts and emails and made everything happen in 4 weeks. We are thrilled and recommend him to anyone looking for a new mortgage, especially with all the odd Florida laws! Thanks, Eddie for a job well done, we look forward to working with you again. The ironic thing about the whole deal is that we chose to work with Eddie in Florida, figuring he would find us a lender in FL who knows all of the off FL laws, only for him to match us with a lender in Texas, only 2 hours from where we live! We are enjoying our vacation condo and…read more →
To Eddie, Simone, Kim, Erika & Tim - thank you so much for everything you did in order to make my first condo purchase a reality. I'm sure I had the most challenging transaction to date, with setbacks at every turn, but your team lived up to your slogan "We Think Outside the Box", going above and beyond. I wouldn't be a homeowner today if it wasn't for First Florida Financial. Also, I want to point out that everyone on the team is incredibly personable and an absolute pleasure to work with. Having a team that is trustworthy and fighting on your behalf as if you were family makes the world of difference. I'll definitely recommend First Florida Financial - so much can happen between signing and closing and I am confident your team could handle anything along the way.
Eddie and his team were very professional and enthusiastic to help. The prompt responses even after hours gave the impression of being an important client and not simply a finance business transaction. The virtual signing and document gathering with the portal was impressive and well organized! I defiantly recommend Eddie and the First Florida Financial Group to anyone!
Eddie, The words "Thank You" seem so simple for all your hard work and dedication you committed to the approval of our loan. After being rejected, and denied by many other mortgage companies before, you moved mountains when we thought it was not possible, remained positive, gave us hope, and got it done. With our hearts in our hands, we scream thank you to the four winds with hopes that it will echo as a reminder that we will eternally be grateful!
Let me start with this, 3 different companies denied a mortgage loan to us. Eddie was able to let us know from the moment we called him, what we needed to do exactly to be approved. We got our dream house 3 weeks ago thanks to him and his company. They were great from the beginning to the end, helpful, friendly, and very professional. I would recommend Eddie Hoskins and Florida Mortgage Loan Pros 100% to anyone!!! Thank you again, Eddie!!