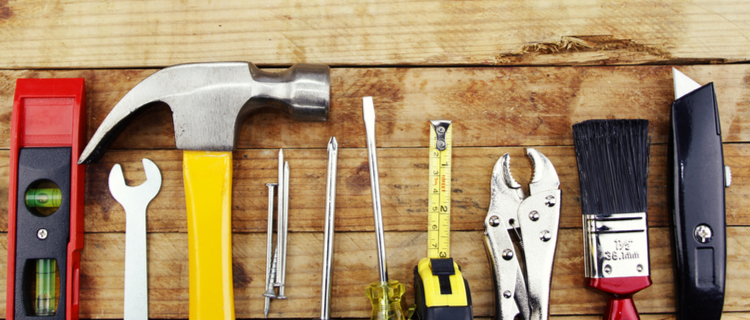 VA Renovation Loans Florida
Florida VA Renovation & Rehab loans enable eligible Veterans to either purchase or refinance their current home while including minor renovation or nonstructural repairs into their mortgage. Perfect for foreclosures and short sales homes in need of minor repairs.
DUE TO COVIT-19 THIS PRODUCT HAS BEEN TEMPORARILY SUSPENDED
Florida VA Renovation Requirements
1-2 Unit, attached & detached properties allowed.

Not available for Condos.

Primary Residences only.

Florida only.

The borrower cannot perform any of the work.

No minimum renovation loan amount.

Total renovation costs must not exceed $35,000.

Gift Funds are ok.

2 Year waiting period for prior Foreclosures & Short Sales.

620 minimum credit score.

6% Seller Credit towards buyers closing costs allowed.
Florida VA Eligible Renovation Improvements
Eliminating health and safety hazards.

Connecting to public water and sewerage systems.

Repairing or replacing plumbing, heating, AC, and electrical systems.

Repairing or installing new roofing, provided the structural integrity of the dwelling will not be impacted by the work being performed.

Siding, gutters, and downspouts.

Creating accessibility for persons with disabilities installing or repairing fences, walkways, and driveways.

Installing a new refrigerator, cooktop, oven, dishwasher, built-in microwave oven and washer/dryer.

Repairing or removing an in-ground swimming pool.

Installing, replacing, or repairing exterior decks, patios, and porches.
Florida VA Ineligible Renovation & Rehab Improvements
Structural Modifications.

Repair or installation of wells.

Repair or installation Septic Systems.

Mold Remediation.

Landscaping and site improvements.

Repairs that prevent the borrower from occupying the property for more than 15 days during the renovation period.

Adding a swimming pool.

Repairs or improvements that require detailed plans, engineering, or architectural exhibits.
Time Period For VA Florida Renovation Work
The work must begin within 30 days.

The work must not cease prior to completion for more than 30 consecutive days.

Renovation work cannot exceed 4 months.
Florida VA Renovation & Rehab Costs
Total renovation costs may not exceed $35,000 which includes the contingency funds and all inspection fees.

Contingency reserve are 20% of the sales price if renovation costs are between $0 – $15,000 & 15% if between $15,001 & $35,000.

3 inspection fees ($600)

Permits (if required)

Title Update Fee $100
Florida VA Renovation & Rehab General Contractor Requirements
Must be registered with the VA.

Must provide a detailed estimate/bid itemizing all the repairs that are to be completed with the costs broken down of materials and labor, and note if permits are going to be required. Sample Contractor Bid

No funds will be disbursed at closing.

Subsequent draw amounts will be based on inspections and the percentage of work completed.

Maximum of three draws to the contractor.
Comparing Current Florida Mortgage Rates
Finding the lowest Florida mortgage rate is very important, that's why we've already searched them for you, getting the lowest interest rate possible could save you hundreds of dollars a year and thousands of dollars over the life of your loan. Yes, having us find you the best interest rate is a big deal.
Current Florida Mortgage Rates
When you "CLICK HERE" you'll instantly see today's lowest mortgage rates. If you see an interest rate you like, you can click to head straight to get your Custom Rate Quote.
Why Should You Choose Us For Your Home Loan?
We work for You & Not the Bank.  When working with us, your not "stuck" with ONE bank's restrictive set of underwriting guidelines, which can put caps on your debt to income ratio or require a lot of mortgage reserves! We always seek out the best lender to suit your specific situation and find lenders with the Best Mortgage Rates! Oh, Ya we don't keep bankers hours we always answer your phone calls and text messages in the evening and on the weekends…. because we don't get paid a salary…. we only get paid when your loan closes and most of the time we get paid by the lender and not by you!
We offer the Best Mortgage Rates!
Our "Outside The Box Thinking"  gets home loans approved and closed every day through a variety of unique loan products! One-Year Tax Returns, Cross Collateralizing Properties, Assets as Income, Bank Statement as Income, and No Income Verification Investment Loans. Along with our years of experience and understanding tax returns, knowing what expenses to add back in and how to stretch your funds to pay off debts to reduce your DTI. If necessary, we can try to increase your credit score, then do a rapid credit re-score.
Get Pre-Qualified Fast, see you're credit scores immediately, and close in 30 days or less with our E Zip Mortgage! It's all online, reduces paperwork, and provides you with a secure, collaborative document upload portal that regularly notifies you via text messaging & emails with all loan updates. Get Started Now!
Our Professional and Experianced Team of Loan Officers are ready to help you.