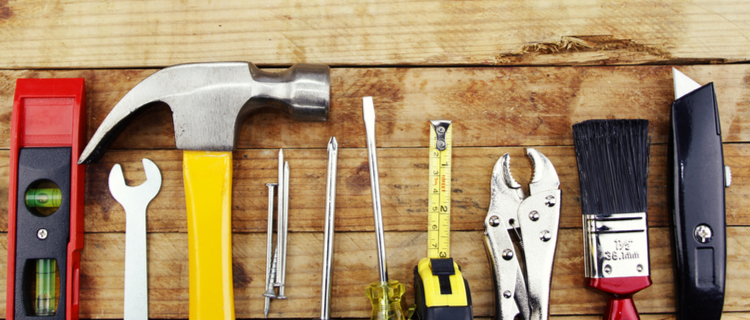 Florida VA Renovation & Rehab Mortgage Financing Loan
Florida VA Renovation & Rehab Mortgage loans enable eligible Veterans to either purchase or refinance their current home while including minor renovation or nonstructural repairs into their mortgage. Perfect for foreclosures and short sales homes in need of minor repairs.
Florida VA Renovation & Rehab Property & Borrower Requirements
1-2 Unit, attached & detached properties allowed.
Not available for Condos.
Primary Residences only.
Florida only.
The borrower cannot perform any of the work.
No minimum renovation loan amount.
Total renovation cost must not exceed $35,000.
Gift Funds are ok.
2 Year waiting period for prior Foreclosures & Short Sales.
620 minimum credit score.

6% Seller Credit towards buyers closing costs allowed.
Florida VA Eligible Renovation & Rehab Improvements
Eliminating health and safety hazards.
Connecting to public water and sewerage systems.
Repairing or replacing plumbing, heating, AC, and electrical systems.
Repairing or installing a new roofing, provided the structural integrity of the dwelling will not be impacted by the work being performed.
Siding, gutters, and downspouts.
Creating accessibility for persons with disabilities installing or repairing fences, walkways, and driveways.
Installing a new refrigerator, cooktop, oven, dishwasher, built-in microwave oven and washer/dryer.
Repairing or removing an in-ground swimming pool.
Installing, replacing, or repairing exterior decks, patios, and porches.
Florida VA Ineligible Renovation & Rehab Improvements
Structural Modifications.
Repair or installation of wells.
Repair or installation Septic Systems.
Mold Remediation.
Landscaping and site improvements.
Repairs that prevent the borrower from occupying the property for more than 15 days during the renovation period.
Adding a swimming pool.
Repairs or improvements that require detailed plans, engineering, or architectural exhibits.
Time Period For VA Florida Renovation Work
The work must begin within 30 days.
The work must not cease prior to completion for more than 30 consecutive days.
Renovation work cannot exceed 4 months.
Florida VA Renovation & Rehab Costs
Total renovation cost may not exceed $35,000 which includes the contingency funds and all inspection fees.
Contingency reserve are 20% of the sales price if renovation costs are between $0 – $15,000 & 15% if between $15,001 & $35,000.
3 inspection fees ($600)
Permits (if required)
Title Update Fee $100
Florida VA Renovation & Rehab General Contractor Requirements
Must be registered with the VA.
Must provide a detailed estimate/bid itemizing all the repairs that are to be completed with the costs broken down of materials and labor, and note if permits are going to be required. Sample Contractor Bid
No funds will be disbursed at closing.
Subsequent draw amounts will be based on inspections and percentage of work completed.
Maximum of three draws to the contractor.
Has Your Loan Application Been Turned Down or Your Concerned You May Not Qualify for a Mortgage Because?
Don't have enough Credit Report tradelines.
Credit Scores are a little Too Low, not to worry we can do a Rapid Rescore.
Prior Foreclosure or Bankruptcy or Loan Modifications.
Prior Mortgage Late Payments.
Don't have Enough Reserves.
Debt to Income Ratio is too High.
Not to worry our Loan Officers overcome these problems all the time, we know the Florida Mortgage Business and can Close Easy, Complex and Tough Deals. We do this by utilizing our "Outside The Box Thinking" to get you pre-qualified for the maximum loan amount possible while keeping your down payment and closing costs as low as possible.
Don't just take our word for it, check out our prior client reviews!