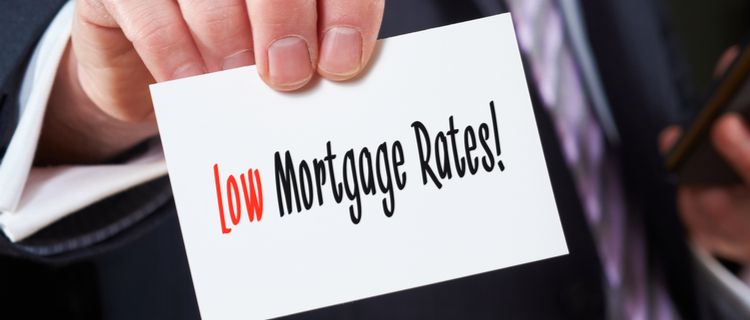 Florida Jumbo Mortgage Rates
If you're in the market for a home worth $484,350 or more, you'll probably need a "jumbo" mortgage were ready to get you the best Florida jumbo mortgage rates. In some of the country's most expensive zip codes — like, San Francisco and Los Angeles, — the baseline for a jumbo mortgage rate can be even higher, all the way up to $726,525. Since jumbo loans are larger than what the Federal Finance Housing Agency (FHFA) is willing to guarantee, government agencies like Fannie Mae and Freddie Mac don't finance jumbo mortgages. Still, as the housing market continues to grow, jumbo mortgage loans are becoming more and more popular. 
Comparing Current Florida Jumbo Mortgage Rates
Finding the lowest Florida jumbo mortgage rates is very important, that's why we've already searched them for you, getting the lowest interest rate possible could save you hundreds of dollars a year and thousands of dollars over the life of your loan. Yes, having us find you the best Florida jumbo mortgage rates is a big deal.
Current Florida Jumbo Mortgage Rates
When you "CLICK HERE" you'll instantly see today's lowest Florida jumbo mortgage rates. If you see an interest rate you like, you can click to head straight to get your Custom Florida Jumbo Mortgage Rates Quote.
Jumbo Loan Down Payment Options
5% Down Jumbo Loans for Primary Residences, Second Homes and Condos.

10% Down Payment Options also available.

25% Down for Investment Properties.
Florida Jumbo Loan Program Features
610 Credit Scores.

$3,000,000 Loan Amounts.

Our Jumbo Loans have No Monthly Mortgage Insurance.

Little or Low Reserves are Required.

No waiting period for Prior Foreclosures and BK's.

Up to 50% Debt to Income Ratios.

Gift Funds and Co-Signers are Allowed.

First Time Home-Buyers are Ok.

Cash-out Refinance up to 95% LTV.
Jumbo Mortgages vs. Regular Mortgages
The biggest difference between a regular mortgage and a jumbo loan is the price of the home. Loans over $484,350 qualify for a jumbo home loan unless you live in one of the highest property value counties in America where the baseline jumbo loan amount is $726,525.
The Florida housing market can be chaotic and challenging. But Florida Jumbo mortgage rates are fairly temperate by comparison. They rise and fall over time, but you rarely see the kind of volatility that marks the housing market itself.
That said, there are a lot of different Florida home loans and the mortgage interest rates and terms that come with them. Different borrowers will find that different home loans are best suited for them and their situation, and will come with different rates. For example:
A professional couple buying a condo in Miami

A successful business owner purchasing a high-end golf course home in Orlando

A long-time resident seeking a home improvement loan in Tallahassee

A first-time homebuyer in Jacksonville

An established homeowner refinancing his mortgage in Tampa

A veteran buying a home in Pensacola
Why Should You Choose Us For Your Home Loan?
We work for You & Not the Bank.  When working with us, your not "stuck" with ONE bank's restrictive set of underwriting guidelines, which can put caps on your debt to income ratio or require a lot of mortgage reserves! We always seek out the best lender to suit your specific situation and find lenders with the Best Mortgage Rates! Oh, Ya we don't keep bankers hours we always answer your phone calls and text messages in the evening and on the weekends…. because we don't get paid a salary…. we only get paid when your loan closes and most of the time we get paid by the lender and not by you!
We offer the Best Mortgage Rates!
Our "Outside The Box Thinking"  gets home loans approved and closed every day through a variety of unique loan products! One-Year Tax Returns, Cross Collateralizing Properties, Assets as Income, Bank Statement as Income, and No Income Verification Investment Loans. Along with our years of experience and understanding tax returns, knowing what expenses to add back in and how to stretch your funds to pay off debts to reduce your DTI. If necessary, we can try to increase your credit score, then do a rapid credit re-score.
Get Pre-Qualified Fast, see you're credit scores immediately, and close in 30 days or less with our E Zip Mortgage! It's all online, reduces paperwork, and provides you with a secure, collaborative document upload portal that regularly notifies you via text messaging & emails with all loan updates. Get Started Now!
Our Professional and Experianced Team of Loan Officers are ready to help you.