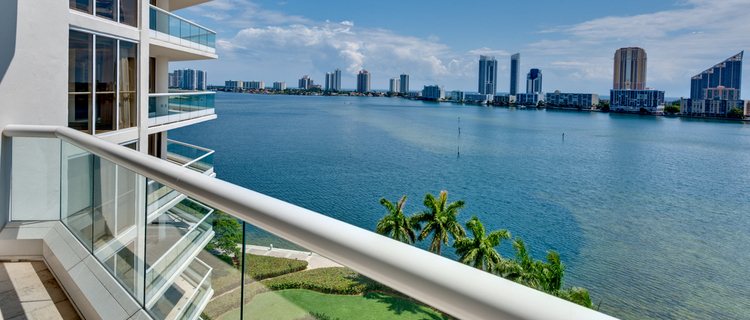 Florida Jumbo Condo Mortgage Loans & Best Jumbo Condo Rates
Florida Jumbo Condo Mortgage Loan Down Payment Options
10% Down Payment & 90% loan to value for owner-occupied.
10% Down Payment for second homes.
20% Down Payment Investment Jumbo Mortgage Loans 80% loan to value.
Florida Jumbo Condo Mortgage loans are more complicated than a single-family home mortgage. The reason for this is that the condo project must be underwritten and approved in addition to the borrowers, income, assets, and credit profile.
Many buyers fail to understand that the condo approval process is performed independently from the review of their personal credit profile.
Since Condo Projects are underwritten independently, many condo loans are denied because the buyer didn't focus on selecting a mortgage company to work with that is highly experienced in approving Florida condo loans.
Condo-tel Jumbo Financing Mortgage Loan Requirements
1, 3, 5 and 7-year adjustable rates ONLY, NO 30 Year Fixed Rates Available
The minimum Loan amount is $200,000.
All Condos and Condotels must have a full-size refrigerator, a 4 burner cook top stove and a separate bedroom.
Primary Residences & Second Homes 25% down payment, Investment Purchases 40% down payment.
Minimum 680 Credit Score.
12 months PITI Reserves required for all Properties Owned including this purchase.
What is a Condo Hotel or Condo-tel Mortgage loan?
A Condotel (Condo Hotel) is a building used as both a Condominium and a Hotel and units are individually owned. Every room in the rental program might look identical and the unit owners have an option to place their unit in the hotel's rental program, where it is rented out like any other hotel room.
We are a boutique mortgage company that has been a leader in the condo mortgage financing market since 2006.  Over the past 12 years, we have developed a unique understanding of the Florida Condo Jumbo Mortgage Financing market and are able to approve many condo projects that other banks may have denied.
We specialize in Florida condo loan fallout from all major institutions such as Bank of America, Quicken Loans, Wells Fargo, Chase, etc.  If you have applied for a Florida Condo Mortgage only to have the condo project denied, contact one of our Licensed Loan Officers for a complete review of your scenario to see how we can help you today.
Why Should You Choose Us For Your Florida Jumbo Condo Loan?
Are You Concerned You May Not Qualify for a Florida Jumbo Condo Loan Because?
Debt to Income Ratio is too High.
Credit Scores are a little Too Low, not to worry we can do a Rapid Rescore.
Prior Foreclosures, Short Sales or Bankruptcies.
Prior Mortgage Late Payments.
Don't have Enough Reserves.
Not to worry our Loan Officers overcome these problems all the time, We know the Florida Jumbo Condo Loan Business and can Close Easy, Complex and Tough Deals.
We do this by utilizing our "Outside The Box Thinking" to get you pre-qualified for the maximum Loan amount possible while keeping your down payment and closing costs as low as possible.
Don't just take our word for it, check out our prior client reviews!
Can you get a Florida Jumbo Condo Loan with only 10% Down Payment?
Yes, you can for primary residence purchases!
Do you have to pay Monthly Mortgage Insurance (PMI) on a 5 Percent Florida Jumbo Condo Mortgage In Florida?
No, mortgage insurance is not required for our 10% down payment jumbo mortgage loans!